This show is the ultimate podcast for conservatives. Hosted by Michael Kee, a regular patriotic American that wants nothing more than for his country and it's citizens to be the best! If you are looking for an honest, heartfelt discussion on all topics then this is your place! If you are looking for political correctness, then proceed at your own risk because this host holds nothing back when it comes to the matters of our government, the economy, sports, and other topics that seem to outrageous to believe! Right, wrong, or indifferent, you can always count on getting REAL Conservative Talk Support this podcast.
Episodes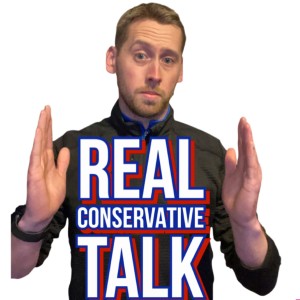 Thursday Jan 20, 2022
Thursday Jan 20, 2022
Today we discuss Joe Biden's press conference and statistics that were presented as fact but were actually false. I don't hold back in this episode as I explain the problem with our members of congress. Both Republicans and Democrats are removed from the ordinary people who voted them in. We also discuss how I have been censored and shadow banned on Facebook. This is a common problem with conservative talk show host.