This show is the ultimate podcast for conservatives. Hosted by Michael Kee, a regular patriotic American that wants nothing more than for his country and it's citizens to be the best! If you are looking for an honest, heartfelt discussion on all topics then this is your place! If you are looking for political correctness, then proceed at your own risk because this host holds nothing back when it comes to the matters of our government, the economy, sports, and other topics that seem to outrageous to believe! Right, wrong, or indifferent, you can always count on getting REAL Conservative Talk Support this podcast.
Episodes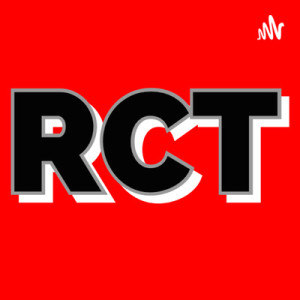 Tuesday Oct 12, 2021
Tuesday Oct 12, 2021
-Two contradicting studies are one by the Tax Foundation and one down by the White House. Both links are Below.
https://taxfoundation.org/publications/latest-federal-income-tax-data/
https://www.whitehouse.gov/cea/blog/2021/09/23/what-is-the-average-federal-individual-income-tax-rate-on-the-wealthiest-americans/
According top the white house study the average tax rate in the U.S was 8.2% from 2010-2018. They said their analyses differs from other studies because they narrowed down their data pool and they included "unrealized gains income." This is basically a star way of saying we manipulated the study to make it seem like the rich aren't paying their fair share. There is no such thing as "Unrealized gains income"
Quoted in the study, "In this analysis, we used publicly available data to estimate the average Federal individual income tax rate paid by America's wealthiest 400 families, using a relatively comprehensive measure of their income that includes income from unsold stock. In our primary analysis, we estimated an average tax rate of 8.2 percent for the period 2010–2018. We also present sensitivity analyses that yield estimates in the 6–12 percent range.
There are multiple fundamental flaws with this study.
They are putting Net Worth and Income into the same category for tax analysis
When they say "families" they are not being specific. The Walton Family has a substantial fortune due to their business holding however, each member of the family is taxed at their own rate because they have their own income. You can not classify the entire family as whole when doing a tax study.
https://www.nytimes.com/2021/10/11/sports/football/what-did-jon-gruden-say.html
--- Support this podcast:
https://anchor.fm/michael-kee/support