This show is the ultimate podcast for conservatives. Hosted by Michael Kee, a regular patriotic American that wants nothing more than for his country and it's citizens to be the best! If you are looking for an honest, heartfelt discussion on all topics then this is your place! If you are looking for political correctness, then proceed at your own risk because this host holds nothing back when it comes to the matters of our government, the economy, sports, and other topics that seem to outrageous to believe! Right, wrong, or indifferent, you can always count on getting REAL Conservative Talk Support this podcast.
Episodes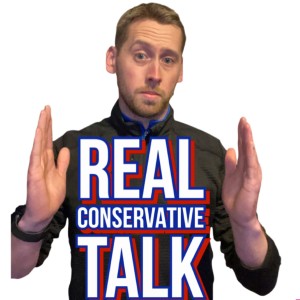 Monday Apr 18, 2022
Monday Apr 18, 2022
In 4th grade, I was diagnosed with Tourette Syndrome (TS) and since then it has been a major variable in how I have become the person I am today. Many people know me for my political, and economic beliefs, but now I provide more insight into what it's like living with Tourettes. In this video, I share my personal experience as well as several stories that, while funny, played a very pivotal role in my journey to where I am at today! I have not done a great job in raising awareness for Tourette Syndrome, and I have never believed that I am a good spokesperson for the disorder. But I would like to bring awareness to the people that have it way worse than I do! Tourette Syndrome can have a major impact on a person's life and I have been blessed that I can view TS as a positive factor for myself. It makes me, me! Please feel free to ask questions and If you have Tourettes and you need advice or need someone to talk to, please feel free to reach out! #TouretteSyndrome #Tourettes #TS #Tics #Tourettesawareness
For more information on Tourette Syndrome visit: https://www.ninds.nih.gov/Disorders/Patient-Caregiver-Education/Fact-Sheets/Tourette-Syndrome-Fact-Sheet
https://www.cdc.gov/ncbddd/tourette/facts.html
Comments
(1)
To leave or reply to comments, please download free Podbean or
Hi Michael great listen, I'm sorry to hear this show was taken down. we all know why. They want complete reliance on big pharma. advice like this can really help people. Top man! speak soon.