This show is the ultimate podcast for conservatives. Hosted by Michael Kee, a regular patriotic American that wants nothing more than for his country and it's citizens to be the best! If you are looking for an honest, heartfelt discussion on all topics then this is your place! If you are looking for political correctness, then proceed at your own risk because this host holds nothing back when it comes to the matters of our government, the economy, sports, and other topics that seem to outrageous to believe! Right, wrong, or indifferent, you can always count on getting REAL Conservative Talk Support this podcast.
Episodes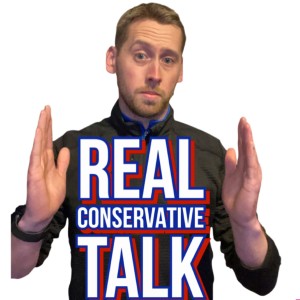 Wednesday May 17, 2023
Wednesday May 17, 2023
In this episode I discuss the most likely cause for the future collapse of not just the United States, but the entire world. Many will believe that war or other natural methods will be our downfall, but the reality is that it will ultimately be caused by the collapse of our financial system. This will be due to irresponsibility and pride within our own government. The US debt ceiling is up for negotiation and Kevin McCarthy wants the Democrats to reduce their frivolous spending. Such an easy fix to such a large problem. While the US will likely NOT default in the next coming weeks, one cant help but think if their is a major problem in our near future!